Inventory – Order
Under Inventory section at the Main Menu on the left, there is stock order function consist of:
1. Stock Order
2. Process PR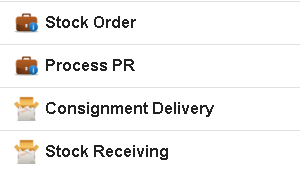 Stock Order
Stock Order function is to order product according to the product category based on the product balance and stock level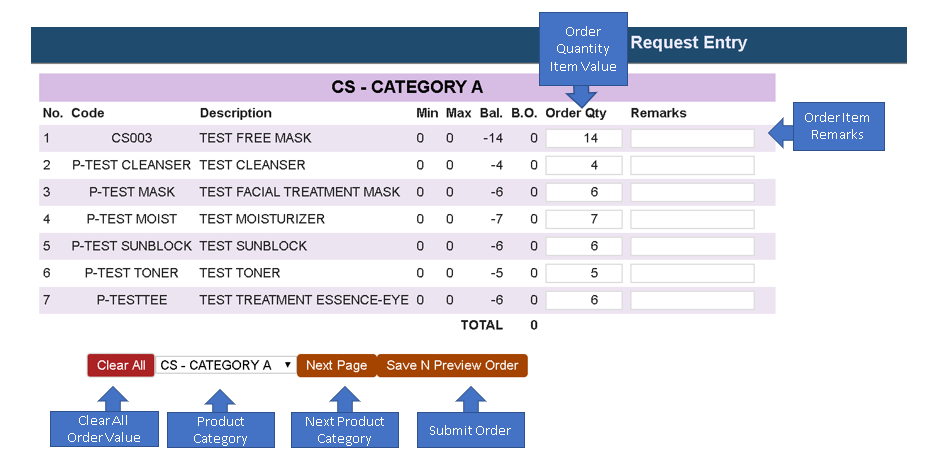 Process PR
After ordering stock from Stock Order, the order must be approve by the authorized user before being process in Process PR function.